Our 'Tail'
A passion and love for animals was the inspiration for Wags and Wiggles, not to mention the need for outstanding, quality pet care services in the Franklin County area.

Our journey launched in February 2016 with the opening of Wags and Wiggles. Sheri O'Neal, and her husband Greg, have shared a love for dogs their entire lives.

Wags and Wiggles offer upscale pet care and services for dogs. The staff is caring, compassionate, and knowledgeable in regard to the well-being of your four-legged family friend. Our desire is to attend to even the smallest of details.

Our dedicated staff is trained to give your pet a fun, enjoyable experience that will leave them begging to come back!



CLICK HERE FOR PRICING





CLICK HERE FOR BOARDING/DAYCARE FORMS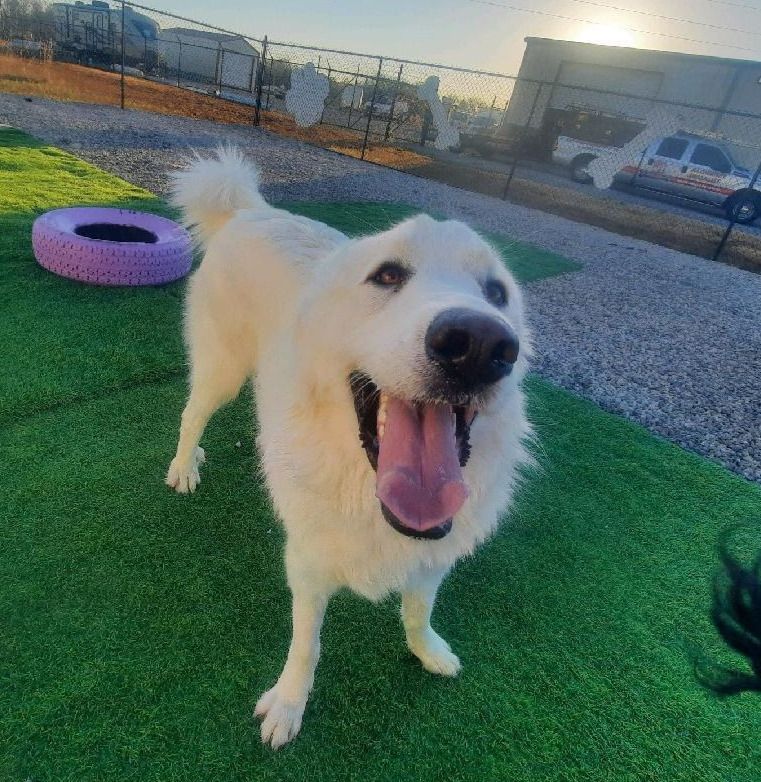 "Wags n Wiggles IS THE BEST !!!  The Academy training is TOP NOTCH !  Sarah Graham knows how to read her students (dogs AND their owners ), and directs them so professionally and personally to achieve the best results !
I love how the Daycare staff groups dogs with similar maturity levels, watching continually to make sure every dog is having a good time.  My dog smiles her biggest on daycare days !
And I can board Bella with total confidence she'll be well cared for. Franklin County is extremely fortunate to have such a fine dog training care facility."

Hours of Operation
Monday - Friday • 6:30 A.M. - 6:30 P.M.
Saturday • 6:30 A.M. - 12:30 P.M. and 4:00 P.M. - 6:30 P.M.
Sunday • 6:30 A.M. - 11:30 A.M. and 4:00 P.M. - 6:30 P.M.
The staff of Wags and Wiggles is dedicated to our furry friends as well as our client humans.  We have tried to set our hours to be accommodating and convenient.  Please be respectful of our hours of operation.  
There will be a $5.00 surcharge for every 5-minute interval past our closing time of 6:30 PM.
If you are unable to pick up by closing time please call to discuss options.  We reserve the right to close at 6:30 PM and our overnight boarding fees will apply to your pet.
We now accept Credit Cards (fees apply)
Our dog has been going to Wags and Wiggles since she was a puppy and loves it! She is a very active, energetic Labradoodle and it has been a huge help for her to go a couple times a week for daycare. We have boarded her several times while on vacation, and we always know she's being well taken care of. They are always great to send pictures just to let you know your furry one is having the best time with their friends. They know my dog by name and truly enjoy her being there and that means a lot to us.

Thanks for all you do!